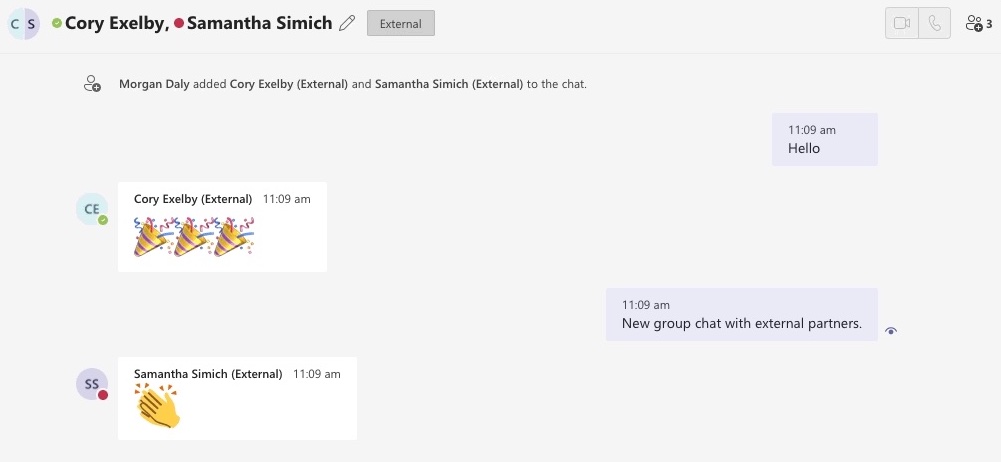 Chatting with external partners in Microsoft Teams is a fantastic productivity feature, but have you been wishing that you could have a group chat with external partners? Now you can. Last month Microsoft launched this much awaited feature. 
How?
Start a new chat like you normally would.
Add your chat participants both internal and external.
Start chatting.
It's basically that easy. Keep in mind that you will probably need the full email address of your external user to find them and invite them to the chat.
This new feature supports up to 250 participants across different organisations. If this feature is not working for you contact us as it might need to be enabled by an administrator for your organisation.